Biography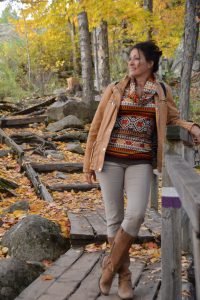 French-Canadian artist, Patricia Copeland was born in France and emigrated to Canada at the age of 6. She spent most of her youth in the Eastern Townships and finally settled in Quebec City in 1993 for more than 20 years. Since then, she has been living in Montreal.
The artist is described as a great enthusiast, curious about everything, loving discovery, dreaming of a better, dynamic and imaginative world.
In her favorites: Definitely travel! For the openness it brings to the world and for the incredible discoveries as much for the land-scapes, the fauna and the flora as for the cultures and customs. Each time, an inextinguishable desire is renewed to discover new architectures, new towns (calm or hectic) with each their own differences (modern, avant-garde, conservative or underdeveloped). Each destination has its own set of artists, museums, shows and traditions.
Her interests are mainly focused on painting, of course, but also photography, decoration, charcoal drawing, writing and music.
Patricia Copeland's professional life has always been in the media: newspapers, radio, television and magazines. Since 2010 she has found, especially in her painting, a refuge and an im-mense pleasure in letting this creative process emerge: A way of expressing oneself, of exteriorizing, and above all, of dreaming and letting go. Her approach is spontaneous, leaving room to the emotion of the here and now.
Her paintings are found in many well known personalities homes from Quebec City, Montreal, to New York's businesses and media as well as several more all over the United States, Puerto Rico, and Europe.