"There are always flowers for those who wish to see them"
 

~ Henri Matisse ~
COPELAND'S Flowers
new series of paintings I've called Flowers are quite different from my earlier abstractions.
These works are dedicated to my mother who recently left us. She loved flowers, nature and the country side around us. She particularly loved the blues of the Mediterranean that were reminiscent of her place of birth. With the awesome power of nature and the eternal beauty of flowers, my mother was able to make all our lives beautiful even in the hardest of times. Her alluring and radiant smile will never be forgotten.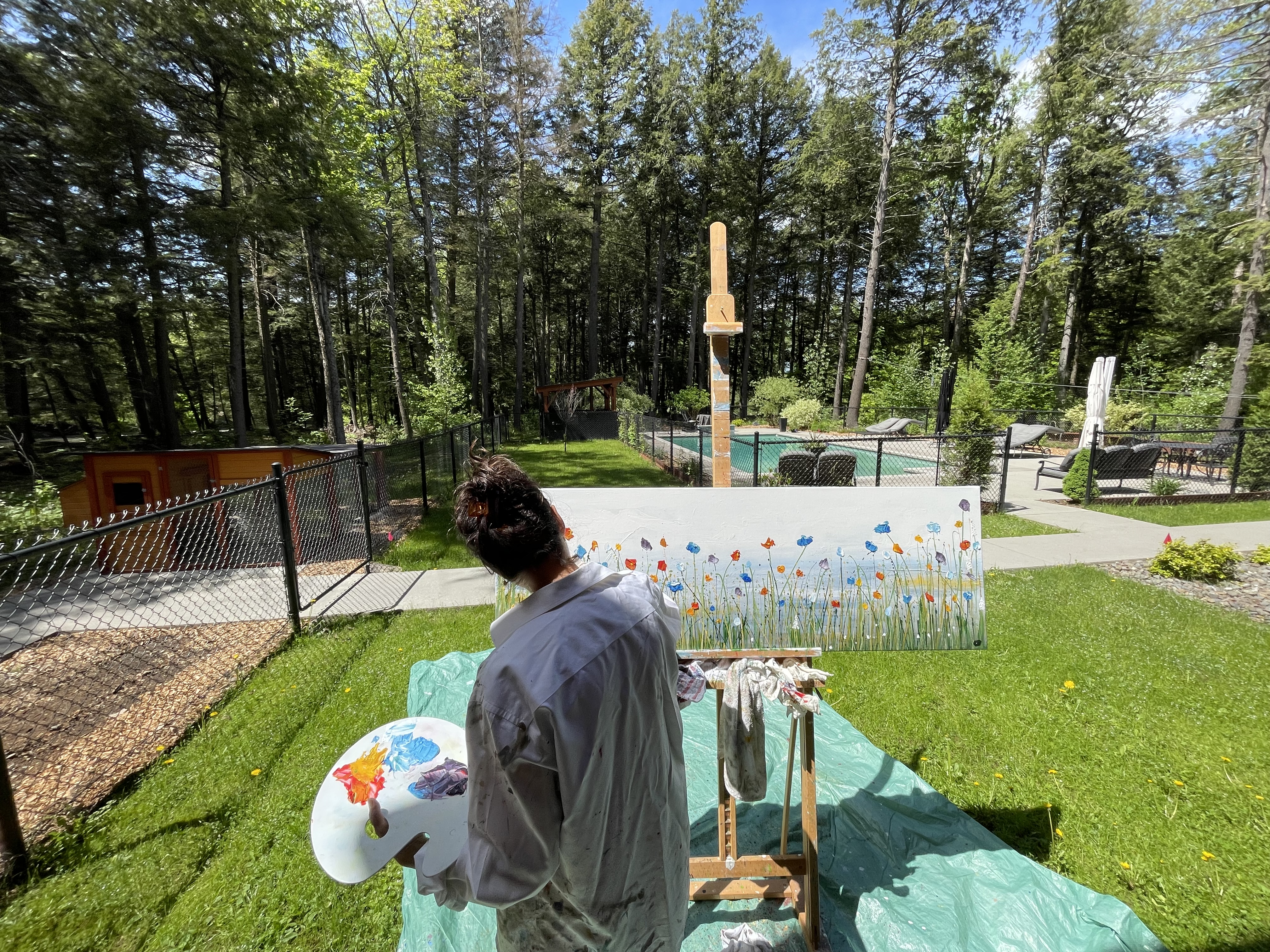 This series will be a little like her, with small daily moments of joy, an urge to run through the fields and the desire to be happy and to make others happy.  I would even go as far to say that I suspect my mothers' hands guided me through the first steps in the creation of this body of work.
After several months, almost a year away from my easel and without any apparent reason I was suddenly inspired by the work of Jackson Pollock and his drip technique. Each painting begins with brusque movements and gestures as I throw my paint on the canvas. Once this uncontrolled raw energy is spent, I continue to work on the painting serenely, in peace and tranquility. It is with this energy, the later energy that I amuse myself, creating flowers of all colours in an attempt to capture my mothers "joie de vivre".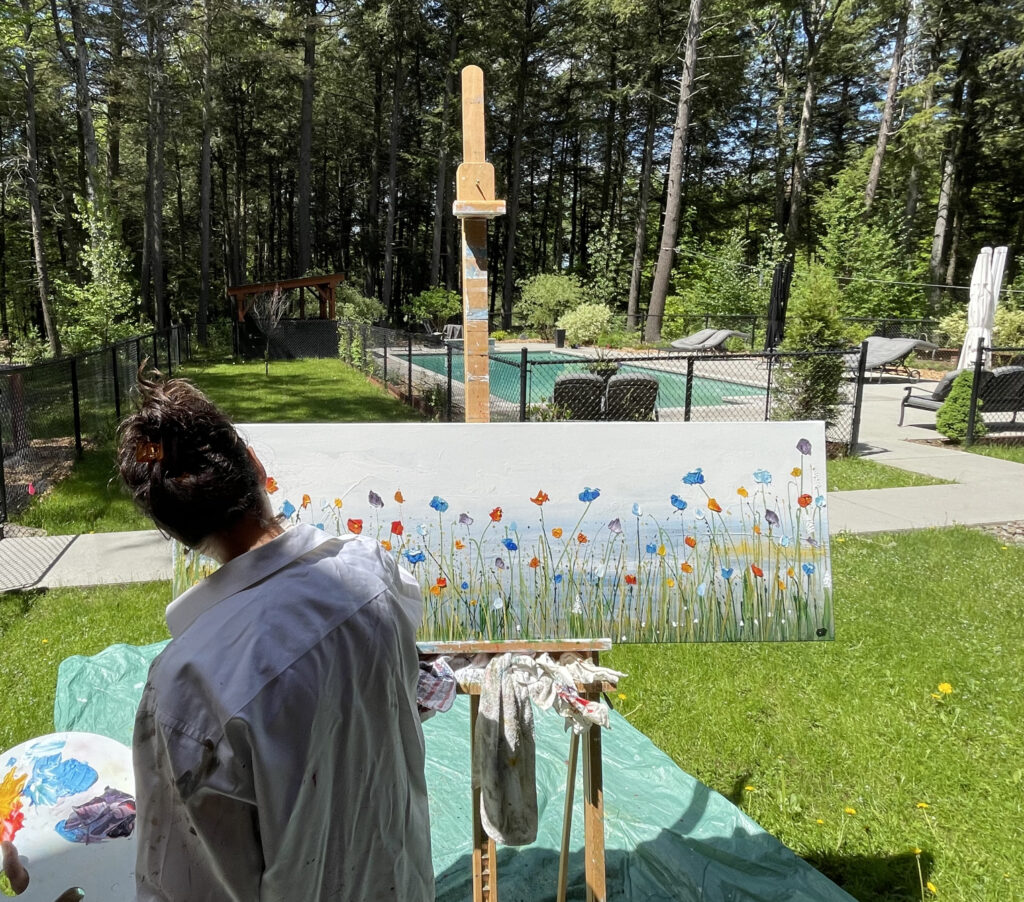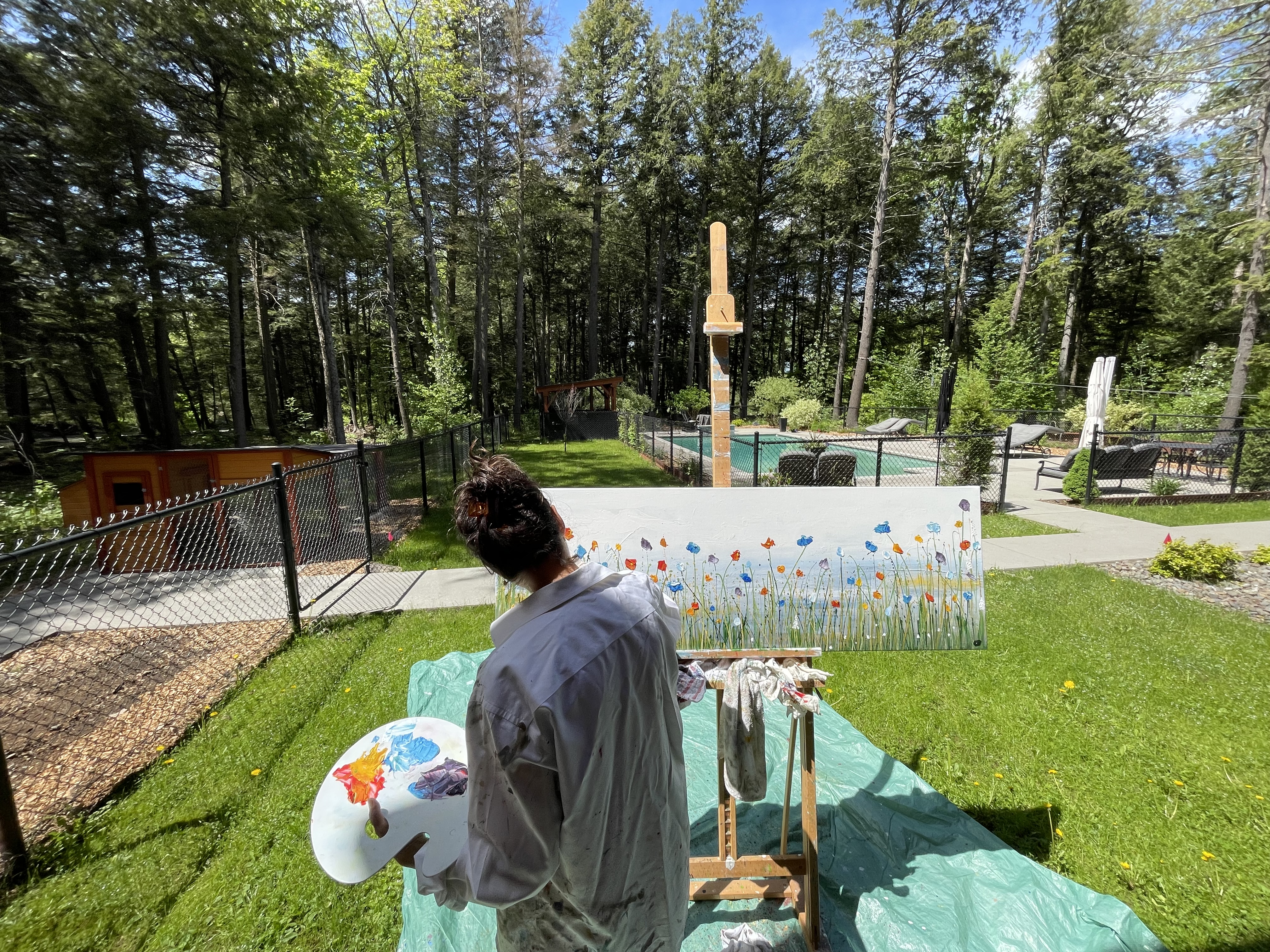 Whether they be in the fields, in your home, in a vase or in your hair; whether we offer them or receive them, flowers offer us moments of pure joy! It is important that we see them as "gifts", like life essential water, like the oceans, lakes and rivers for their importance in our lives.
Would you like to purchase a painting from this series?
You can contact the artist directly using the contact button on this website